20L Pulse Vacuum Steam Sterilizer , Dental Autoclave , Autoclave Sterilizer (TM-XD20DV)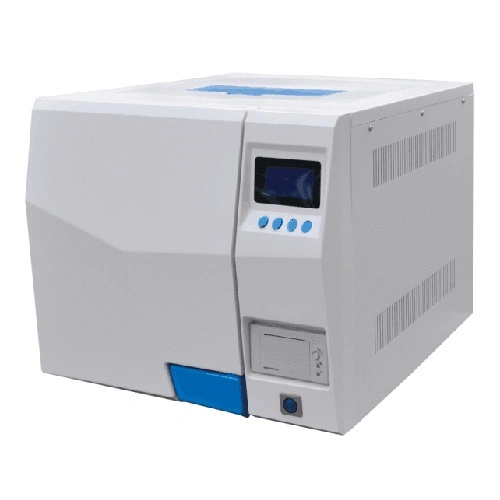 Characteristics
1.Standard Class B with three times vacuum and drying, the remaining temperature of sterilizer instrument is less than 0.2%.
2.LCD display working status, touch keys.
3.The vacuum data can reach -0.8bar, it fits various instrument,including package,unpackage,solid,hollow,multi-apertures and inset pipes.It makes sure the instrument can be sterilized completely.
4.Fully computer controlled LCD display bright show.The interface is modularized panel for easy operation.
5.It is installed with BOWIE&DICK which measures the penetration of water steam.
6.It has vacuum test which can make sure the ability of vacuum testing.
7.Fast and independent steam generator.
8.Built-in mini printer which can record the sterilizing information.
9.Equipped with Safety valve,Safety lock door ststem,Pressure lock system,Pressure or temperature overload protection,Alarm system.
10.It inactivates the HIV,HBV,BSE,and bacillus efficiently.
Different Models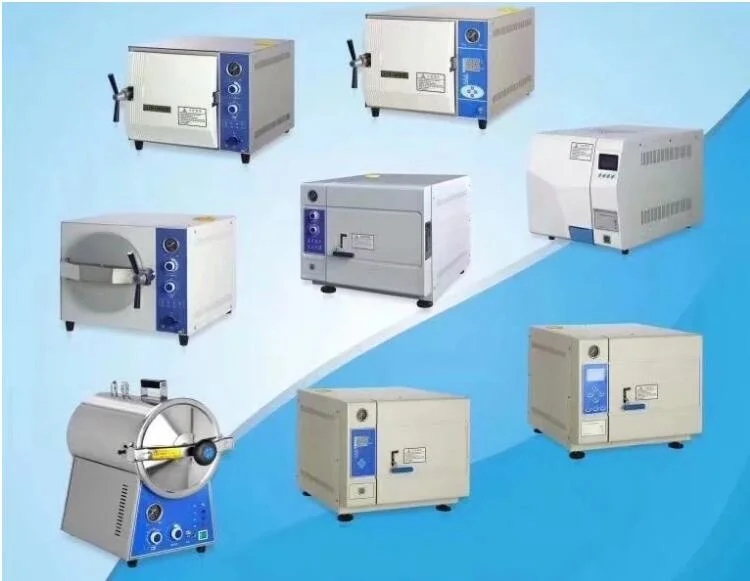 MODEL TECHNICAL DATA

TM-XD20DV

TM-XD24DV

Sterilizing chamber volume

18L(φ250×360 mm)

24L(φ250×470 mm)

Working pressure

0.22Mpa

Working temperature

134ºC

Adjustment of temperature

105-134ºC

Timer

0-99 min

Heat average

≤ ± 1ºC

Power

AC220V 50Hz/2KW

AC220V 50Hz/2KW

Dimension

560×470×400 mm

675×470×400 mm

Exterior package dimension

655×560×495 mm

765×560×495 mm

G. W/N.W

52/47 kg

58/53 kg
Detailed Images

Our Workshop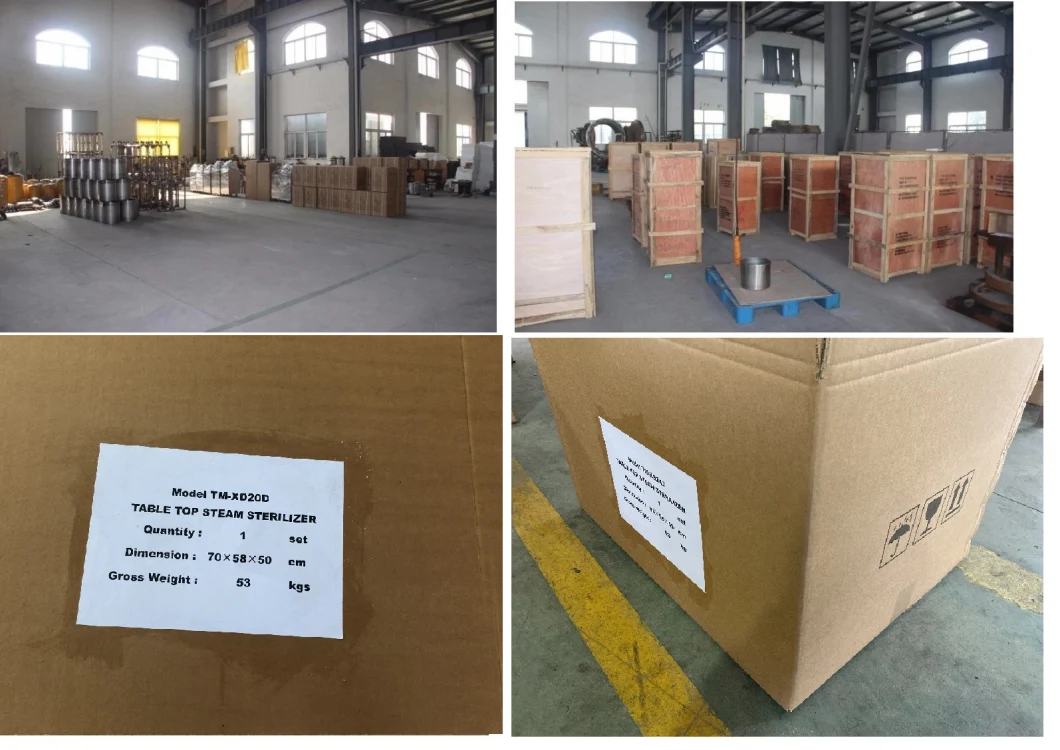 Contact Us