Sterilized Target: Various of apparatus and dressings.
Sterilized program:Exposed,Packed,Cotton-padded,Plastic
Sterilized Effect:Perish all the microorganism
Dry program: High effective drying progress
Heating Methods:Using the newest steam heat booster technology
Security measurement: 1,fault self-checking.2, Auto-protection of high temperature and high Pressure.3,Dual electronic lock.4,Safety valve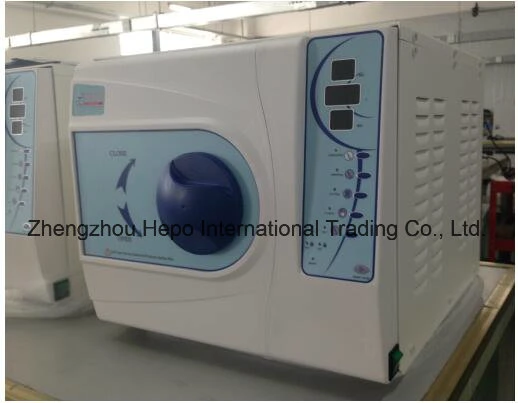 Main Technical Parameters:
Model

HP-PVS

18

B

HP-PVS23B

HP-PVS25B

Sterilization Class

B

B

B

Capacity

18

L

23L

25L

Inner Chamber Size




(Diameter x Depth)

245mm X 350mm

245mm X 450mm

250mm*500mm

Working Pressure/Temperature

0.9-1.3bar/121ºC

(Normal Atmosphere)


2.0

~

2.3bar

/135

ºC

(Normal Atmosphere)

Capacity of Water Tank

1.5L

2L

2L

Water Capacity by each circle

0.3L

0.3L

0.3L

Ambient Temperature

0

~

40ºC

0

~

40ºC

0

~

40ºC

Fuse Tube

T15A

T15A

T15A

Rating Input Power

1600w

1800w

1800w

Voltage

AC220V

/

50Hz

or 110V/60HZ

External Size

440*530*390mm

440*650*390mm

440*690*390mm

Net Weight

48KGS

52KGS

55KGS

Standard Sets

T

he integral bracket

,

the apparatus bracket

,

the handing rack

,

the exhaust and drainage pipe

,

The standby

rubber ring.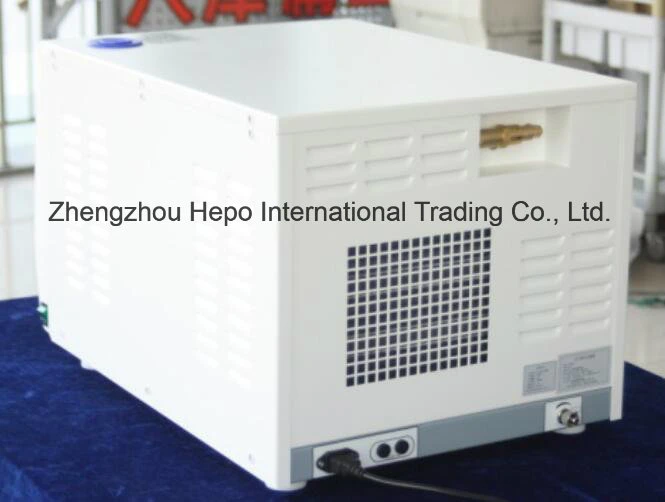 Main Advantages:
1,Economical and space saving
This equipment is an excellent economical, space-saving autoclave providing large capacity.
2,Full automation control, pulsing vacuum
The high pressure Autoclave adopt the microcomputer processor, pre-heat,vacuum,sterilization,dry,cooling. The whole course trend showing. and it have lack and full water humanity operate point.
It possess the function of evacuate for three times, the sterilization effect is the most thorough.
3,Sterilizer Completely
It has 3 times pre-vacuum and 1 time after vacuum.Polluted and clean water functions are separated.
4,Sterilization method classify clearly and definitely
Four sterilizer procedures by micro control set freely according to different sterilization products:exposed apparatus,wrapped apparatus,cotton-padded and plastic product
5,The process of sterilization do not exhaust the steam. greens environmental protection
Water purifying tank separate with the drain tank,exhaust and drain contamination enter into the drain tank. During the sterilization process, no drain gas get into the room, avoid the atmospheric pollution, prevent the operator scald.
6,Various Security protect functions to ensure the operation safety
fault self-checking, auto-protection of high temperature and high Pressure. Dual electronic lock. safety valve standby exhaust, the whole organic and draw sterilizing room,after the precised oxidization, enhance the gloss and fastening; The program set up the cooling after the sterilization, protect the safety of the operator!
7,It has a durable plastic shell and stainless steel chamber and is manufactured with fine workmanship.