Product Description
surgical Dental Kit Dental Surgical Pack
Material: Could be made with SMS, Bi-SPP Lamination fabric, Tri-SPP Lamination fabric, Bi-Viscose Lamination fabric, Tri- Viscose Lamination fabric, PE film, SS
Feature: Disposable and EO sterilizable

Packaging: Individual packed in paper&plastic sterile bag, or customized packing

Usage: It is used in the operation room for dental surgery, the product is no irritation, no toxicity and inodorous to human, there is no energy and no side effect to body. Can be used to improve the ease, efficiency and safety of surgical procedure, meanwhile Reduced the risks of accidental cross infection
Products Showing: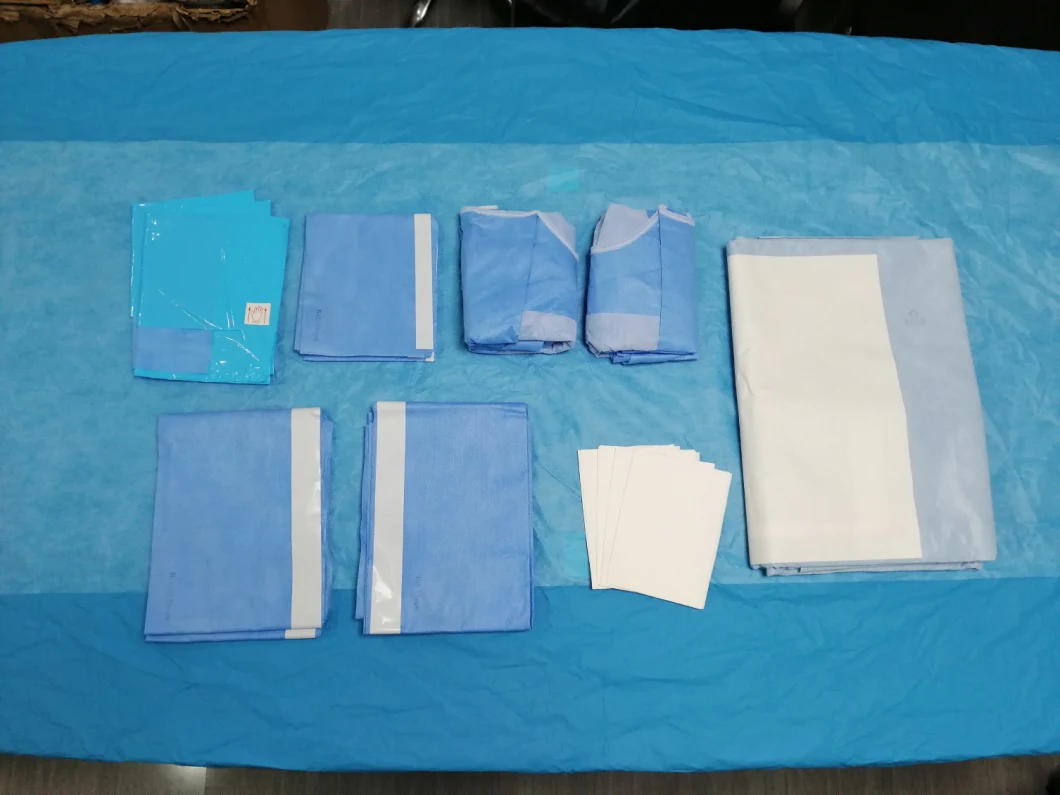 CE and ISO13485 certificated



Factory Showing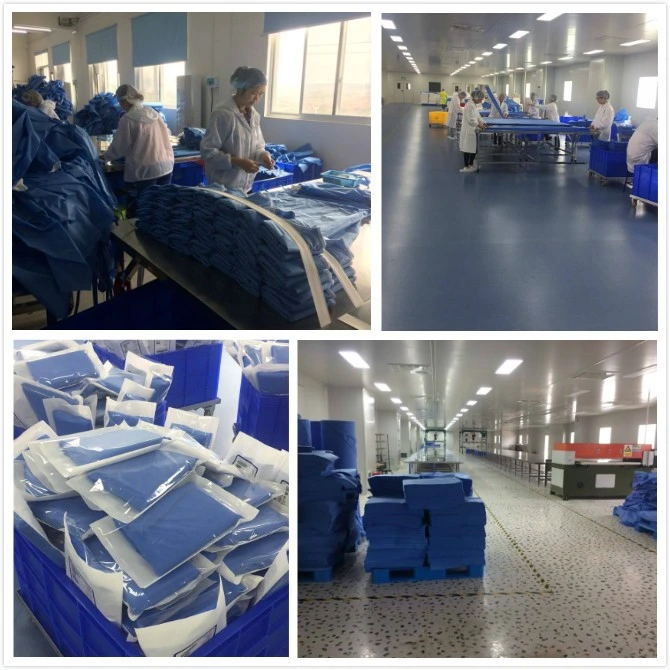 Xiantao Topmed Nonwoven Protective Products Co.,ltd is a professional manufactory in disposable protective
products which established in 1997.With over 19 years rich experience.We win a good reputation around the world.
We make products in high quality with factory price. Meanwhile we committed to provide top sincere service.
We have passed ISO13485,CE,FDA .Now we have 13,000 m2 factory facility with 100,000 grade clean room and professional
lab room .Our main products are EO sterilized surgical pack, surgical gown ,face mask ,exam table paper roll etc.
Each year we attend the exhibition of Germany Medica,Dubai Arab Health and other domestic and overseas exhibitions.
Now our production capability is over 20x40HQ containers per month.
Welcome to know more about our company and visist our factory anytime.Its our great pleasure to be your strong supplier
and bring the excellent products to you.We are always ready to service for you .
TOPMED who is your best trustful choice!
Other Products We Sell:

1. Cap:
1.1. Bouffant cap
1.2. Doctor cap:(surgical cap with tie/surgical cap with elastic)
1.3. Strip cap
1.4. Space cap
1.5. Peak cap
1.6. Round cap with fringe
1.7. Shower cap(PE)
2. Body wear:
2.1. PP/CPE Isolation gown :(With Knitted cuff/Elastic cuff)
2.2. Surgical gown:(Sterile/Non-sterile)
2.3. Lab coat:(PP/SMS)
2.4. Coverall: (PP/SMS/PP+PE)
2.5. Scrub suit:(PP/SMS)
2.6. Sauna suit:(PP/SMS)
2.7. Patient gown
2.8. Pants:(Man/Woman)
2.9. Brief:(Man/Woman)
3. Shoe cover/Boot Cover:
3.1. Non-woven shoe cover/boot cover
3.2. Non-shid shoe cover/boot cover
3.3. PE shoe cover/boot cover
3.4. CPE shoe cover/boot cover
4. Face mask:
4.1. Face mask with ear loops:(1ply/2ply/3ply/4ply)
4.2. Face mask with ties:(1ply/2ply/3ply/4ply)
4.3. Active carbon face mask:(3ply/4ply)
4.4. Face mask with eye shield:(3ply/4ply)
4.5. Dust mask:(120g/140g/160g/180g)
4.6. Paper mask:(1ply/2ply)
5. Other Main Products:
5.1. Gloves( HDPE/LDPE/CPE/TPE)
5.2. Apron:(Non-woven apron/PE apron)
5.3. Sleeve cover:(Non-woven sleeve cover/PE sleeve cover)
5.4. Bed cover/Bed Sheet
5.5. PE hair-cut cape
5.6. PE ear cover
5.7. PE raincoat/poncho
5.8. Wipe cloth/surgical dressing
5.9. Pillow case
5.10 Clear face mask

Contact Us