IN-T20J ,24J Medical Portable Mini Surgical Autoclave Machine Runyes Dental Autoclave Sterilizer Price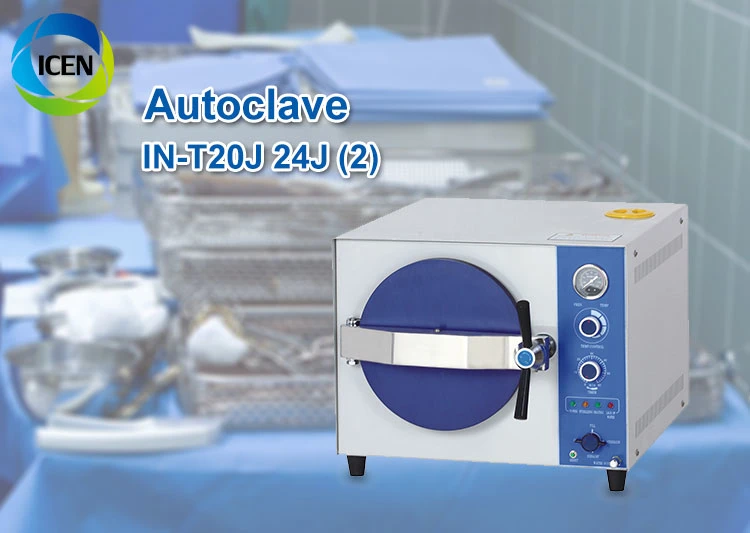 Product Application
The sterilizer is a table type in safety and auto-controlled,which is designed for the unit of medical health,pharmacy,science and technology etc.And mostly suitable for sterilizing of surgical,dental and eye instruments,glassware medicine,culture medium and biological dressing,food and other goods.
Main Features
1.Indicator light indicates working state.
2.For 4~6 minutes rapidly sterilizing.
3.Sterilizing temperature and time can be preset.
4.Steam-water inner circulation system:no steam discharge,and the environment for sterilizing will be clean and dry.
5.Over temperature & over pressure auto-protection.
6.Safe protection of water lacking.
7.Exhaust the cool air automatically.
8.With three stainless steel sterilizing plates.
9.The chamber of the sterilizer is made of stainless steel.
10.Automatically shut off with beep reminding after sterilization.