Medical autoclave/ EO sterilization self sealing pouches
Introduction
MAIDI Self-Sealing Sterilization Pouches are compliant to the ISO11140-1, ISO11607 and EN868-5, and are manufactured under our ISO13485 quality assurance standard.
1

Medical grade paper(60g-70g ) + Medical high performance film(PET/CPP 55g blue)/(PET/PE 55g white)




Superior microbial barrier with 60g or 70g medical grade paper.




Superior resistance in wet strength, excellent performance especially in Steam sterilization.

2




Good bacteria resistance, high temperature resistance, excellent strength, durability and tear-resistance




3

very convenient for sealing, just needs to remove strip from adhesive and fold adhesive end dotted line and press down firmly to seal the pouch.

4

Flexo printing and available in 4 colors




5

OEM or ODM are available, size, printing(logo/brand) or design




6

Store in normal room temperature and humidity below80%




7

Internal and external indicators.




8

Toxic-free, lead -free process indicators for Steam and Ethylene Oxide sterilization.




9




Clean and fiber -free opening. Triple band seal and one extra reinforce seal for better package integrity.




10




180 days shelf life after sterilization.




11

MAIDI Self-Sealing Sterilization Pouches are pre-folded and easy&quick-sealing without sealing equipment.




12


Certification:CE, ISO9001, ISO13485,EN868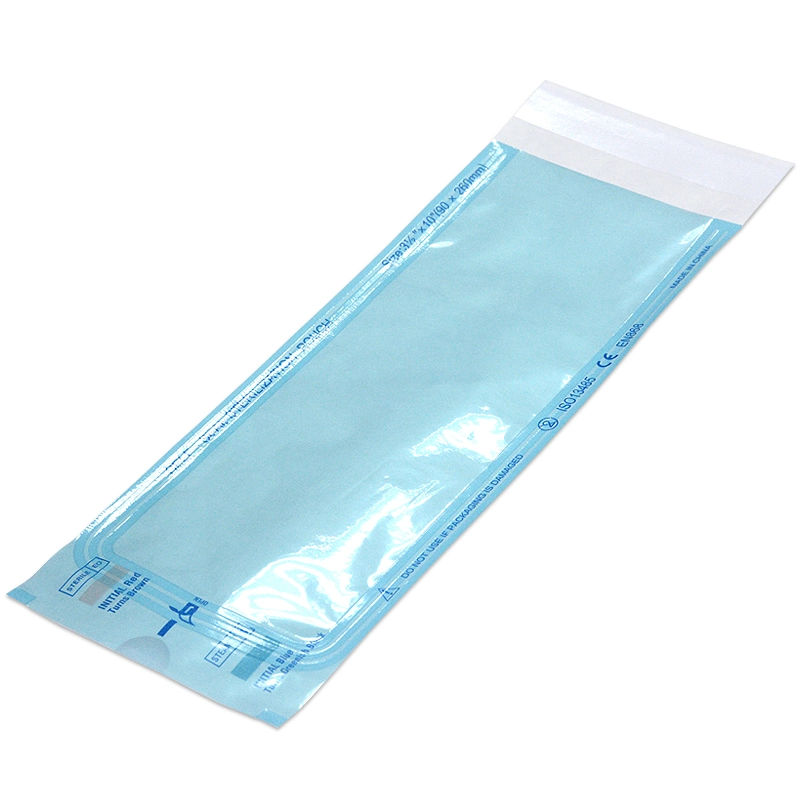 Applications
Used in sterilization packaging in hospitals, dental clinic, beauty salon, laboratory, household, etc.
Used in packaging in disposable medical consumables such as gauze, mask, PE glove, surgical film, dressing, catheter, sterile cotton swab, surgical kit, dental instrument, infusion line and etc.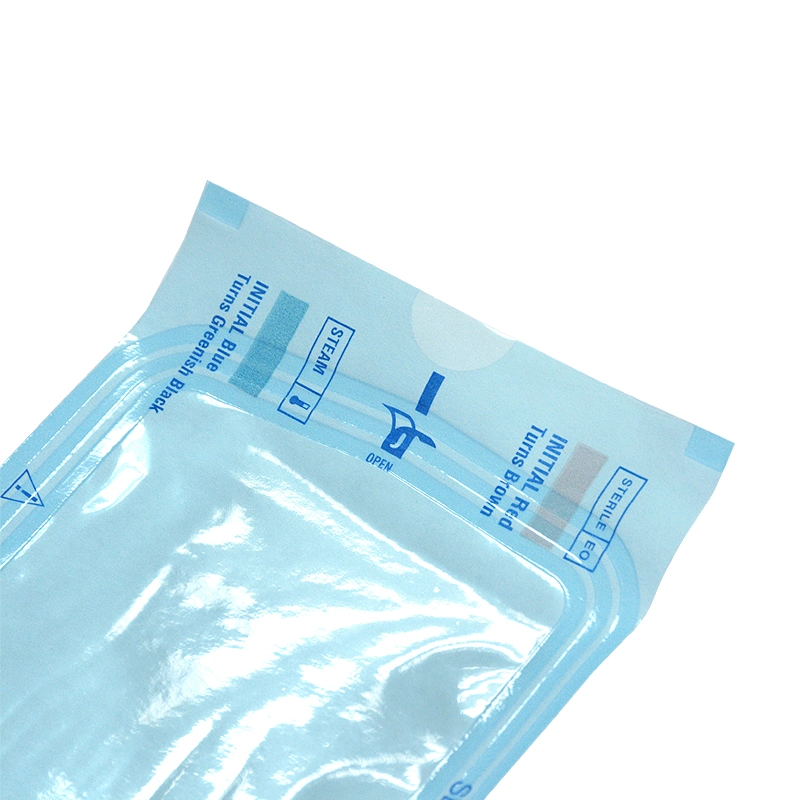 | | | |
| --- | --- | --- |
| Item | Size | Packing |
| Self-sealing Pouch | 60*130mm | 200pcs/box, 60boxes/ctn |
| Self-sealing Pouch | 90*170mm | 200pcs/box, 34boxes/ctn |
| Self-sealing Pouch | 70*260mm | 200pcs/box, 21boxes/ctn |
| -sealing Pouch | 90*260mm | 200pcs/box, 21boxes/ctn |
| Self-sealing Pouch | 135*290mm | 200pcs/box, 14boxes/ctn |
| Self-sealing Pouch | 195*360mm | 200pcs/box, 8boxes/ctn |
Operation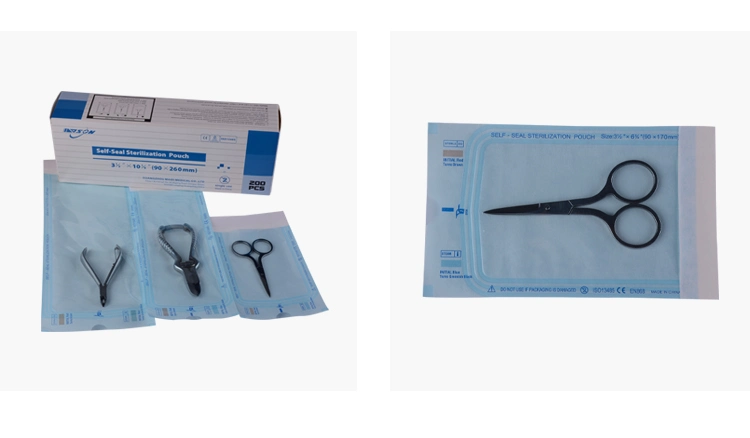 Before EO Sterilization After EO Sterilization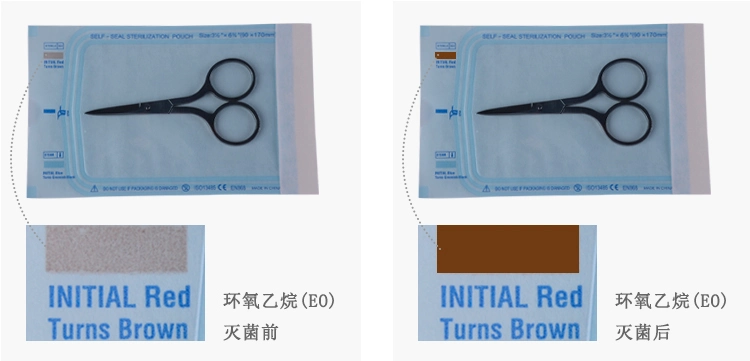 Before STEAM Sterilization After STEAM Sterilization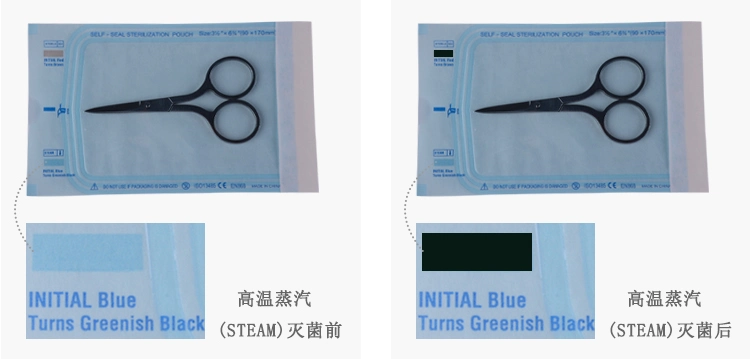 1.More than 10 years professional experience in packing field and market.

2.OEM & ODM available.

3.Your inquiry will be promptly replied in 12 hours.

4.It takes only 20 minutes from our factory to Huangpu Port.
Guangzhou Maidi Medical Co., Ltd is a professional manufacturer of medical packaging, medical tape and medical dressing. Maidi has won domestic market share and opened the international market successfully over the last few years.
Class 100,000 cleanrom workshop, advanced importing equitments and professional laboratory make us guarantee the highest international standards.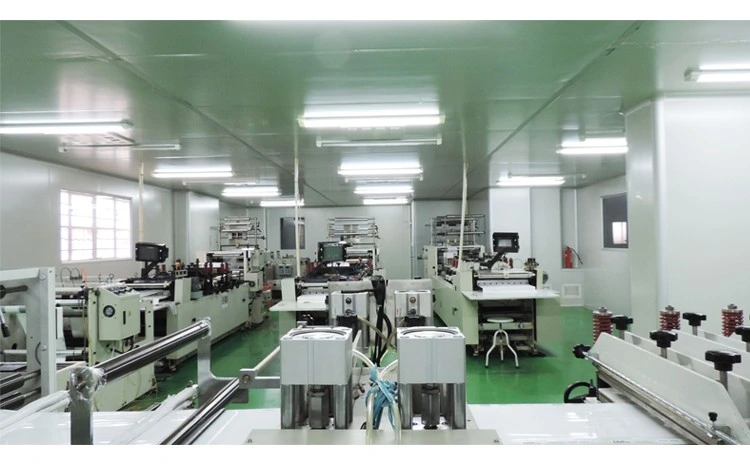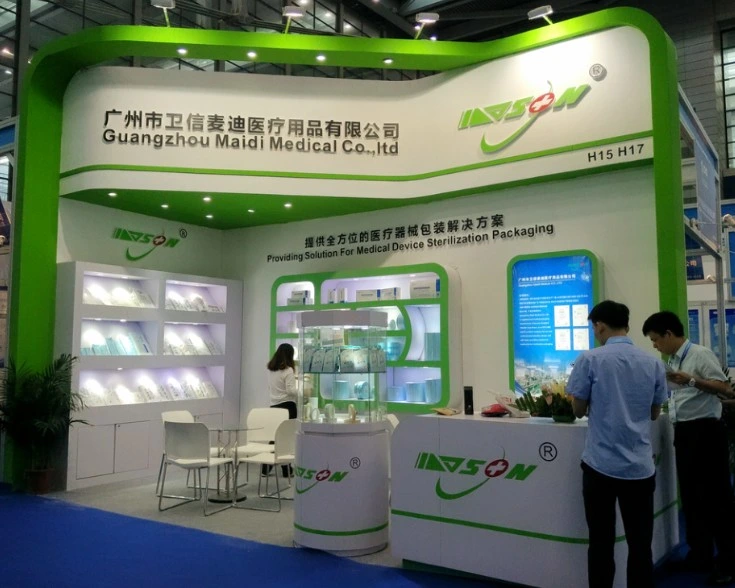 We attend domestic and oversea exhibitions every year. We expect to see you and dicuss with you at our booth.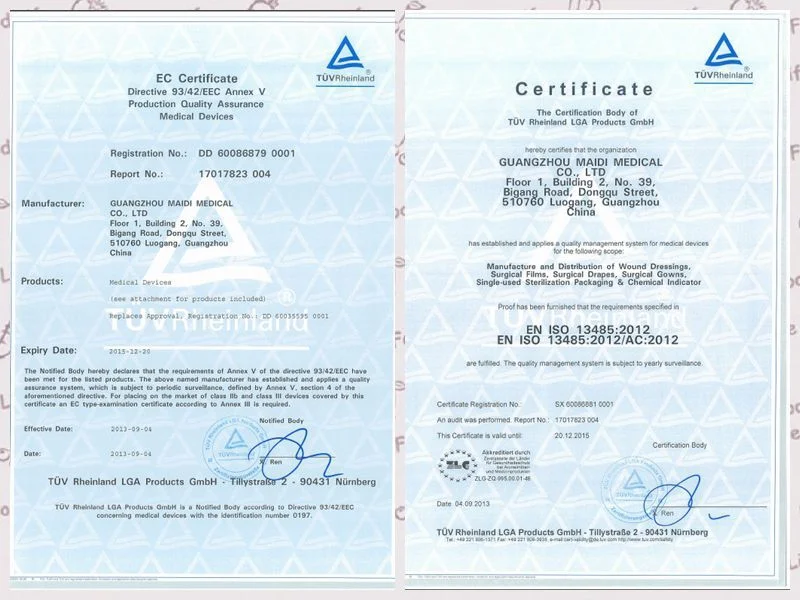 We are specialized in producing medical packaging,masks , medical tapes and medical dressing, etc. Please feel free to contact us if any questions.