Dental Lab Silicon Rubber Polisher
* These silicon-bonded polishers offer palpable advantages for reducing and smooth porcelain (ceramic),

meanwhile, they work quickly and efficiently on many materials, gold alloys and acrylic.
* All burs are with HP shank, 3/32", ISO104, shank diameter 2.35mm. Fit to electric micro motor.
general-purpose for reduction of porcelain, precious metal, acrylic and tooth enamel.

mould and smooth porcelain, precious metal, acrylic and tooth enamel.

soft, flexible polishers for high-lustre on porcelain, precious metal alloys

fast reducing dental acrylic

high polishing dental acrylic
Dental Lab Flex rubber polishers
These synthetic rubber-bonded polishers allow for great variation in mechanical strength to produce polishers for gold, amalgam, natual tooth, tooth substance and various filling as well as for tough, hard and difficult materials such as titanium, non-precious metal alloys and platinum.
| | | |
| --- | --- | --- |
| | | |
| | | reduce tough materials Chrome-cobalt, stainless steel and non-precious alloys |
| | | hard and long-lasting polishers for non-precious metals, alloy and model casting. |
| | | smooth non-precious metals alloys and grind precious metal casting |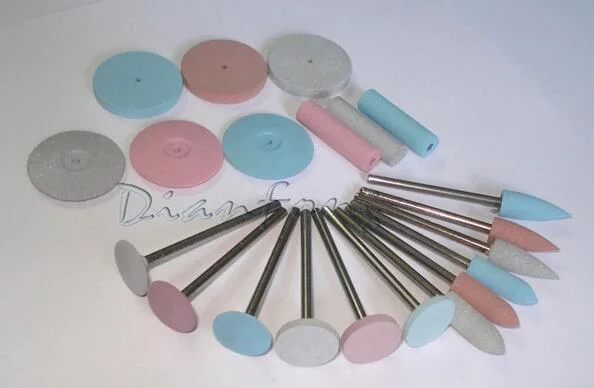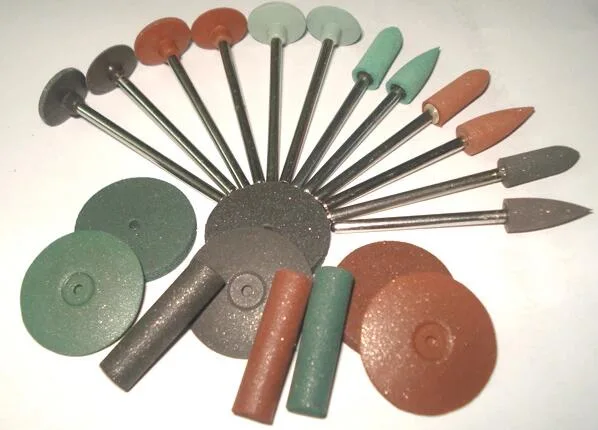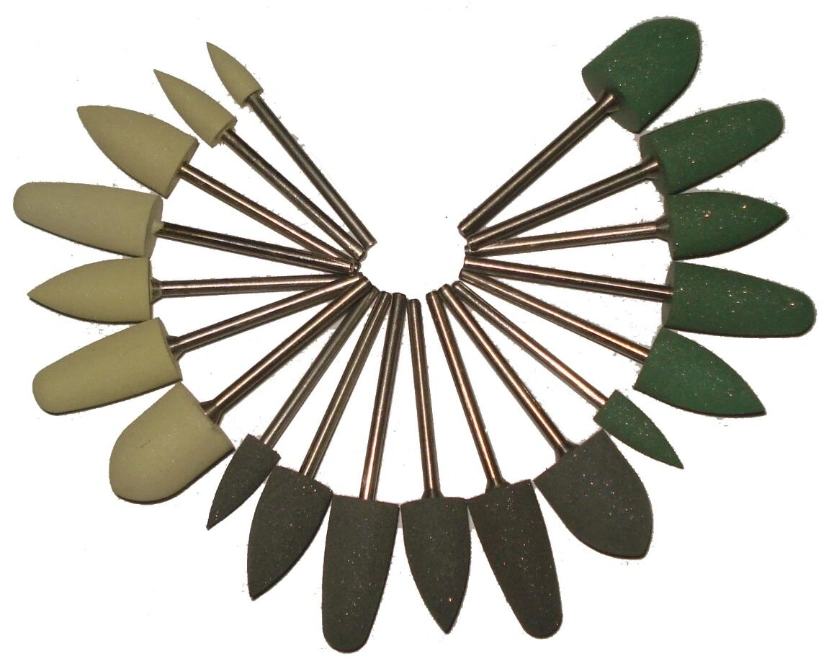 DianFong Dental Sintered Diamond Bur Catalogue
Standard HP burs (ISO104, diameter 2.35mm, straight shank for mircomotor)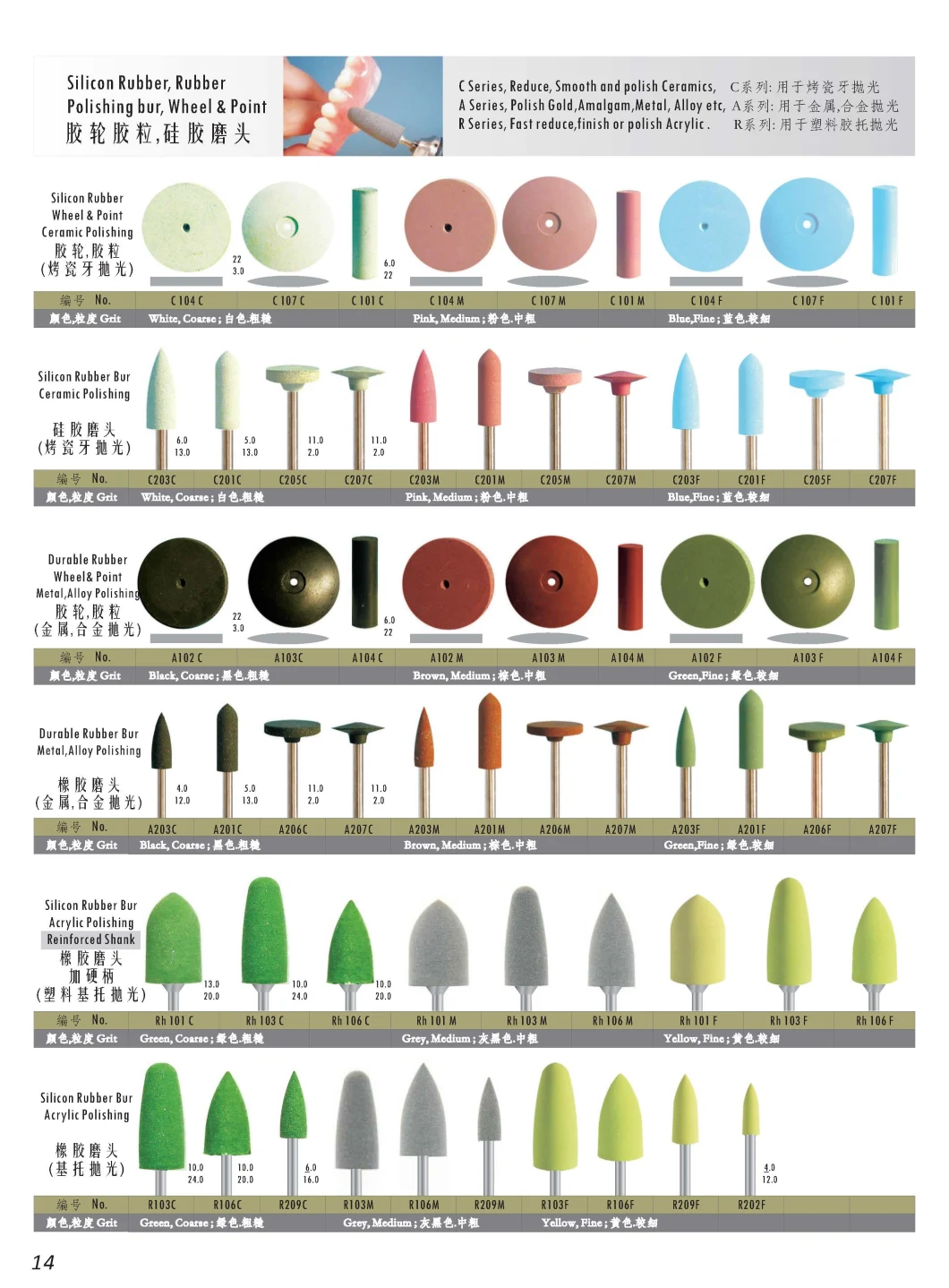 Detailed Images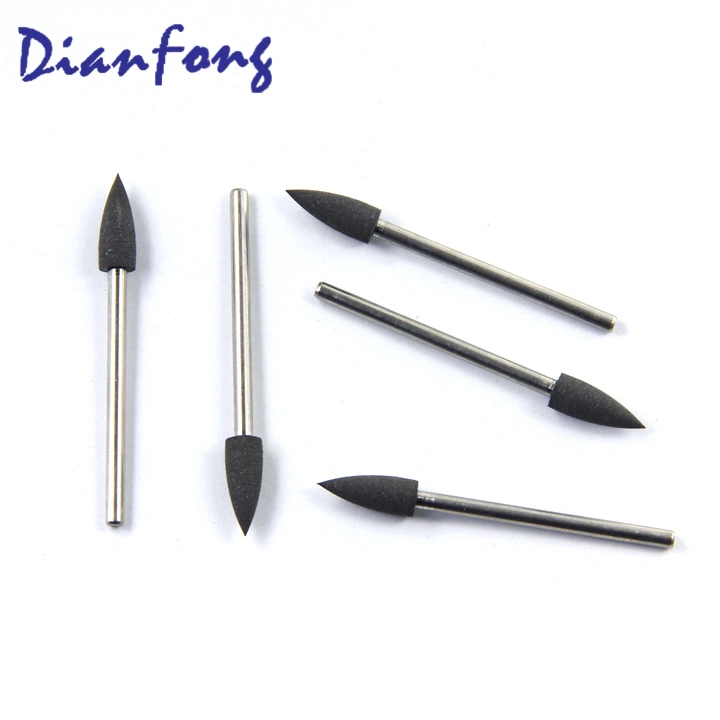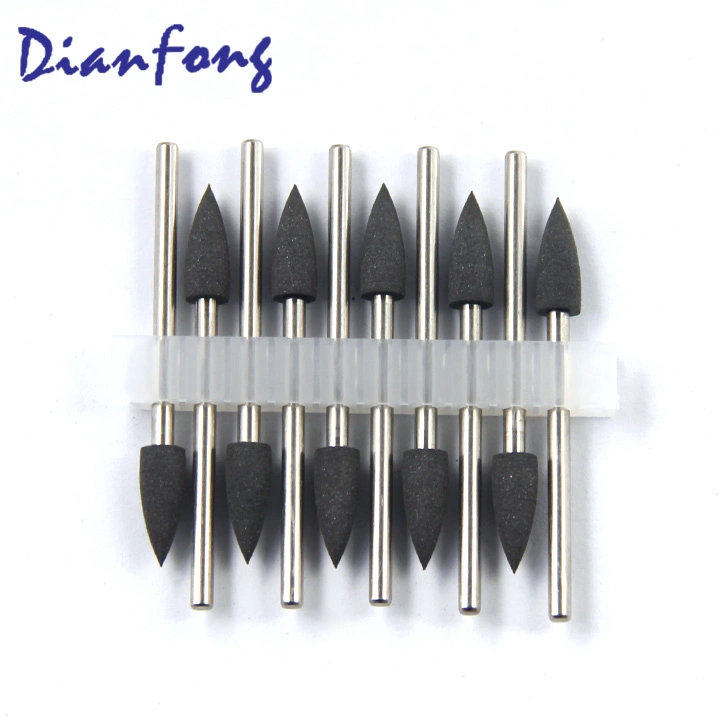 Dian Fong specialize in Rotary things of dental and Jewelry, who provide innovative and professional products and service.
Our products include DIAMOND bur and disc, TUNGSTEN CARBIDE bur or cutter, FLEXIBLE RUBBER bur and wheel, Polishing Brush, Mounted Stone, ZIRCONIA grinder and polish etc.
We make sure of the best quality and have certificates of ISO 13485 and CE0197. Whoever you are dentist or technician, we always make you relaxing, safe and efficient. We are your best friend in dentistry!
Exhibition: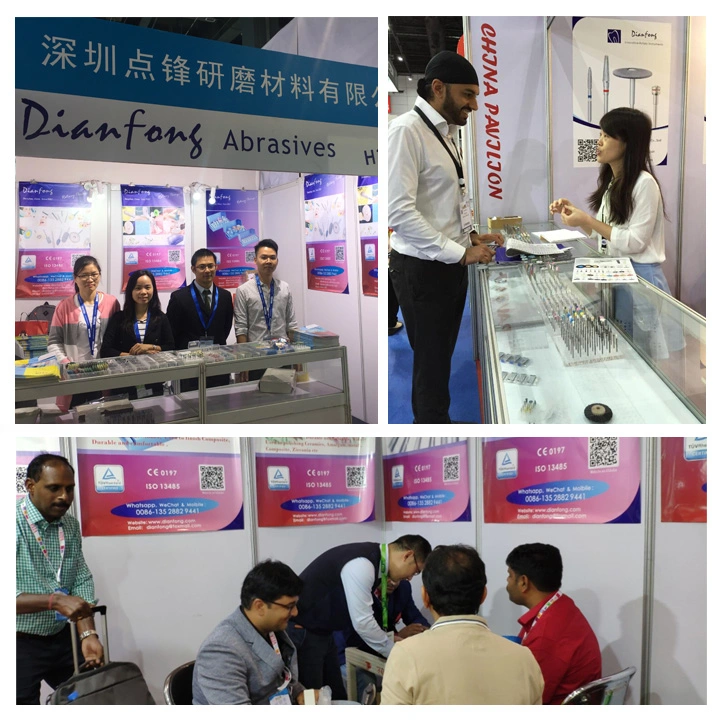 Production View: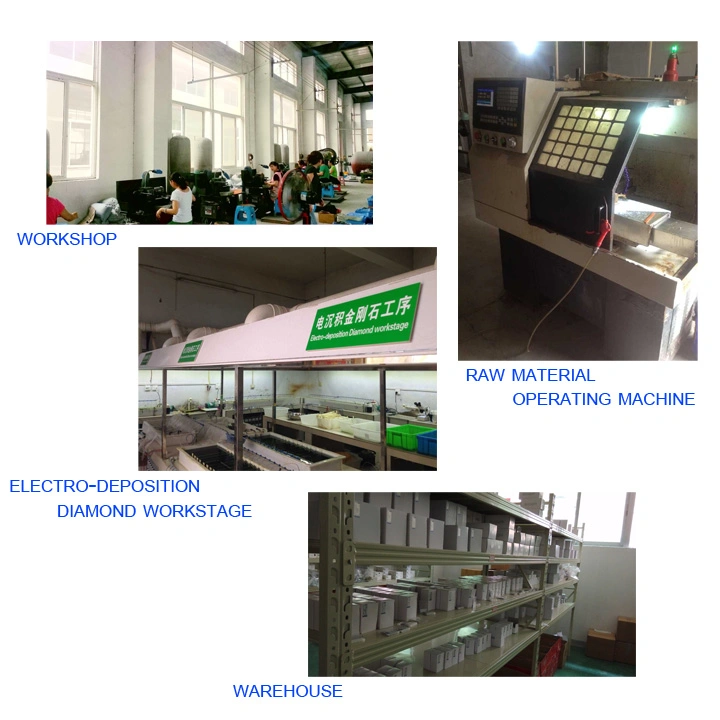 Certificate: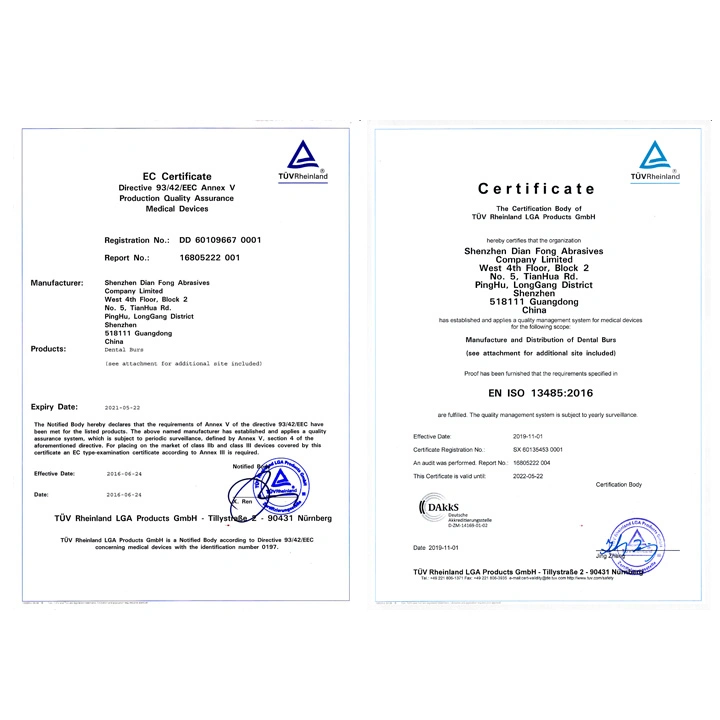 FAQ